The mission of DoIT is to design, build, procure, implement, integrate and support information systems and technology that help all Westchester County departments and stakeholder agencies operate more effectively and efficiently, and to make information more accessible, while maintaining a high priority on risk mitigation and cost avoidance and containment.

New: Learn all about DoIT in our 2014 Annual Report.


Focused on security
DoIT's security efforts were featured in a recent case study published in Government Technology magazine. The department has increased internal training efforts and is continuously enhancing its security platform to mitigate risks and keep sensitive and personally identifiable information safe.

Achievements
DoIT has received numerous awards and accolades in recognition of its efforts, including designation as a Laureate in the Computerworld Honors Program (2011 & 2012), several NACo Achievement Awards, NYS Forum Awards and contributed to Westchester's ranking as one of the "Top 10 Digital Counties in the US" (nine times).

Westchester Access Program
Are you a 501 3(c)-qualified school or non-profit organization in need of computer equipment? Fill out the Computer Equipment Request Form to find out if you are eligible to participate in the county's Westchester Access program. Read about the program's latest success story here.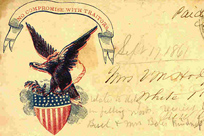 Archives & Records Management
The public has access to the county's archives through the Westchester County Archives database. Increased and improved public access to historical documents is the prime goal of this venture. Learn more

Public Safety
DoIT works tirelessly to improve the safety net protecting county residents in the event of an emergency. Working with local, state and federal officials, county government has improved emergency preparedness through innovative technology. Learn more



IT Shared Services
DoIT is offering its expertise and services to municipalities, schools and special districts in several areas, including digital printing, network and office systems services, geographic information systems (GIS) and emergency support, to name a few. Learn more



Geographic Information Systems
GIS empowers users with technology that creates digital maps and data for a host of purposes, including: emergency dispatching, bus routes, land use planning, tax maps, and land records. Learn more